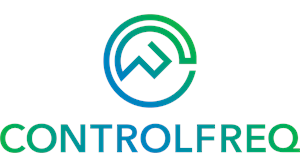 ControlFreq
Stand P259
ControlFreq has been working on mobile technology exclusively for 15 years. At Parkex, ControlFreq is launching The Alpha Control Ecosystem [ACE] a cloud-connected platform of hardware and software supporting access control, door entry, alarm monitoring & visitor management, automation and more. Come see us on P259 for a live demo.
Show Deals
1. Connect with us at the show through the QR codes on the stand P259. 2. Any carpark retrofit upgrade fitted as a result of a Parkex enquiry receives free installation within a 3 month period of the show. 3. Receive free integration with one of our partner parking operators – JustPark, or YourParkingSpace. Mutual offer also available from the parking operator. Speak to us at the show. Stand P259.
Product Launches
The Alpha Control Ecosystem [ACE], launching at Parkex 2023, is modern connected ecosystem of hardware & software combining a customisable OEM pick &. mix of access control, fire & security monitoring, visitor management, parking bay detection and fully customisable 'if this then that' style automation. Think of ControlFreq as the 'AirBnKEY' to access gated parking, anywhere – using a mobile phone, PIN code or QR. Brannan Coady | CEO, YourParkingSpace "ControlFreq has been on the journey with YourParkingSpace, since 2015, integrating securely managed access control into our processes. We'd recommend their hardware, support and integration services to anyone looking to connect with the Online Parking Marketplace" Jon Sprank | Head of Sales, JustPark "ControlFreq's assisted legacy hardware integration, effortless car park connection to the Online Parking Marketplace, and secure access to our client's car parks, make them a valuable partner in our business".
Giveaways
1. Free packet of mints with every live product demo! 2. Mini Haribos while stocks last!
Categories
Access Control

ANPR

Asset Management

Automated Parking Systems

Communication Systems, Video Control, Help Points

Parking Management Software

Web apps & Mobile technology

Other
Products
New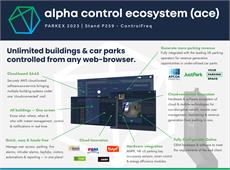 Alpha Control Ecosystem [ACE] | Smarter Building & Parking Management
Transform Your Parking and Building Management with The Alpha Control System [ACE] As the world becomes increasingly connected, parking and building management is no longer limited to simply keeping the lights on and the doors locked. Today, managing a building requires a complex web of interconnected systems that work seamlessly together to keep operations running smoothly. That's where the Alpha Control Ecosystems comes in. We believe that traditional parking and building management tools are no longer sufficient for modern needs. That's why we've developed a fully customisable and innovative platform designed to solve the most complex parking and building management challenges. One of the key areas where we excel is in parking access control. Our platform seamlessly integrates with the Online Parking Marketplace (The 'Airbnb of Parking'). We offer a full range of hardware and cloud connected management with open-API support for 3rd party hardware to provide fully customisable multi-building access management, visitor management, resident management, parking access and more. This means that you can maximise parking revenue, optimise parking assets, reducing the cost and complexity of managing parking operations. Parking is just the beginning. The Alpha Control Ecosytem is a powerful, complete building management SaaS that integrates seamlessly with a variety of professional hardware, giving you total control over your parking and buildings. Our platform is modular-based, consisting of several modules such as parking managment, staff, residential and visitor management, smart buildings, fire alarm management, burglar alarm management, CCTV, ANPR, parking occupancy detection, smart pay, reporting and more. With The Alpha Control System, you can take control of every aspect of parking and building management, from access control to energy efficiency. Our platform is fully serverless, meaning that it runs on cloud infrastructure without the need for managing servers or infrastructure. This architecture allows for better scalability, security, and cost-efficiency. The Alpha Control System is powered by Amazon Web Services, a leading cloud provider that offers a wide range of services for building, deploying, and managing cloud applications. With AWS, The Alpha Control System benefits from high availability, scalability, and security, making it a reliable and efficient solution for building management. We provide seamless integration of 3rd party cloud platforms trough API, Webhooks, Zapier and Building Manager app. ControlFreq understands that every business and building is unique, which is why we offer both off-the-shelf and bespoke design and development solutions. Our team of experienced developers and engineers works closely with our clients to ensure that our solution meets their requirements and provides the best possible outcome. Whether you're looking for a turnkey solution or a tailored approach, we strive to deliver the best possible outcome to meet your requirements. At Controlfreq, we believe that when old tools don't work, our innovative platform can take over. Our platform is designed to solve even the most complex challenges, streamlining operations, and improving the overall experience for both residents and visitors. So if you're ready to transform your parking and building management, it's time to switch to the Alpha Control Ecosystem.
New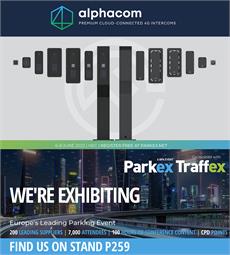 AlphaControl | 4G Access Control integrated with Industry-leading Parking Operators
Fully integrated with the Online Parking Marketplace and endorsed by the leaders, AlphaControl is our flagship OEM 4G access control pillar supporting a range of access control methods including 4G audio intercom, QR-code reader. pinpad and Mifare reader by default. Optional ANPR and long-range vehicle RFID caldo supported. International Distributors wanted.
Videos
CONTROLFREQ | The 'AirBnKey' of Parking.
Control Freq is the 'AirBnKEY' of parking, helping car parking owners & operators unlock the revenue potential of under-utilised parking assets by securely connecting to the Online Parking Marketplace, without compromising security. The retrofit technology is low-cost and installed with zero disruption to normal day-to-day operations,