Hardscape Products
Stand E65
For over 30 years, Hardscape has inspired landscape architects with an innovative range of natural and man-made products. Hardscape's Active Travel Kerbs is very much a part of their integral DNA and ESG ambitions and is the natural next step for specifiers and engineers to re-design how Active Travel users share and interact with the urban environment.
Product Launches
Active Travel Kerb Solutions
Categories
Groundworks / Ground Engineering

Landscaping

Highway Infrastructure

Traffic Calming / Lane Separators

Paving / Footways

Signage

Street Furniture

Other
Products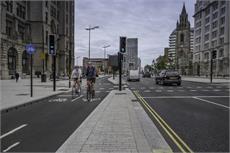 Active Travel Kerb Solutions
Integrated design infrastructure solutions to create an improved health and wellbeing environment safe for cyclists, pedestrians and vehicles.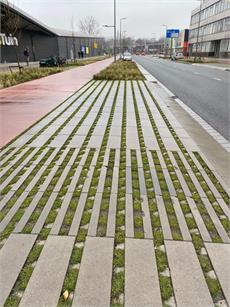 Green Infrastructure Solutions
Through extensive research and development into the latest carbon efficient and green hard landscaping products our focus is fully on this subject and we will continue to manufacture, source and supply products responsibly, ethically and efficiently.
Videos
Active Travel Kerb Solutions
Active Travel Kerb Solutions
Green Infrastructure Video final
Green Infrastructure Solutions