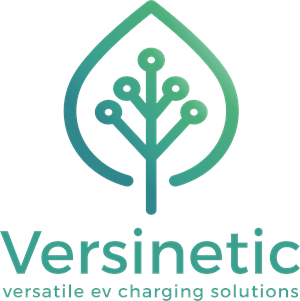 Versinetic
Stand F41
Versinetic is the EV charging division of multi-award-winning electronics design consultancy ByteSnap Design. We work with companies worldwide to rapidly develop next-generation EV charging products. Our flexible EV charger components include the EV Charger Development Kit, Load Balancing Controller, & Smart Charge Point Communications controller. We create bespoke smart charging systems using our highly-customisable building blocks: hardware, software and consultancy.
Categories
Consultants / Research / Planning

Electric vehicle charging
Products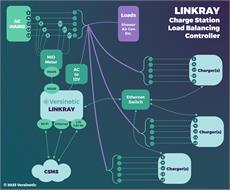 EVSE Load Balancing Controller - LINKRAY
LINKRAY sits between the charge station management system and charge points allowing onsite local control of charge points without interfering with back office control and billing. LINKRAY will seamlessly relay messages between the charge station management system and the charge point, acting mostly as a transparent proxy. LINKRAY can monitor OCPP messages that are relevant to charging limits, setting new limits when required. Since LINKRAY is onsite local to the chargers, it can be programmed to interface and respond to local energy systems adjusting charger outputs quickly and effectively. LINKRAY is a local controller for dynamic load management (DLM). LINKRAY gives you increased control and visibility of the performance of your chargers. Don't risk power outages; let's get LINKRAY protecting your EV charging system.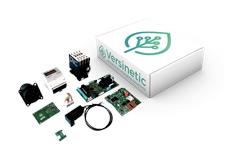 EV Charging Development Kit
The EV Charger Development Kit has been designed for software engineers charged with reducing R & D risk and fast-tracking their IoT application development. WHAT YOU GET IN YOUR EV CHARGER DEVELOPMENT KIT MantaRay smart charge controller EEL AC charge controller 1 x 4 pole contactor ISO/IEC 14443A and MIFARE Classic RFID smart card reader board RDC-DD 6mA leakage sensor Single RGB status LED board IEC-62196 Type 2 socket Socket lock 3 phase MID meter Ideal Starting Point to Evaluate Your EV Charger Development De-risk your development and discover the best configuration for your requirements. The EV Charger Development Kit comes complete with wiring diagrams, instruction manual and a working model to set up your production and test connectivity. Also included is one day of support. Further support can be purchased on request.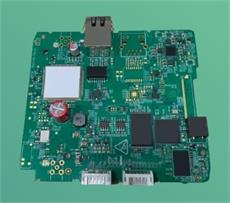 Smart Charge Point Communications Controller - MANTARAY
MantaRay offers seamless control of your charging station, managing all aspects of a charge point using the Open Charge Alliance Protocols for maximum compatibility. Use MantaRay to manage AC and DC Charge Points with OCPP 1.6 or 2.0 and your own back-office solution. Versinetic offers complete versatility, and therefore will support you in either integrating this technology into your own systems, or in building a completely bespoke solution using our own charging blox. Feature Overview Small single board computer Can be applied to new and existing EV chargers One MANTARAY can control multiple EELs Communicates with a back office using OCPP 1.6 and 2.0 (updating to 2.0.1) Works with both AC & DC Chargers Can be remotely controlled via web interface Supports Multiple Communication Standards, including LTE-CAT M1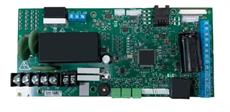 EV AC Charge Controller - EEL
Our EVSE product, EEL, is an integrated printed circuit board (PCB) that works as the real time interface for your charge point, delivering energy directly to an electric vehicle's battery. A charging station can have multiple copies of our EVSE, depending on the intended volume of electric vehicles or size of your EV fleet. EEL specifically forms the part of the charging station that delivers energy to the electric vehicle. EEL can be adapted for a number of functionalities, inclusive of: temperature (thermometer); accelerometer; IR movement detector; RFID reader (contactless payment); speaker; LEDs; LCD display screen and lock pin control for charger connection.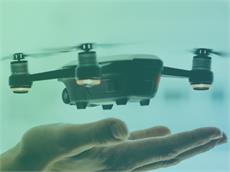 Design Rescue Service: Fixing Electronics and Software Product Designs
We Can Help by Fixing Electronics and Software Product Designs Deadlines being missed? Confidence falling in your product launch? Production stopped? At ByteSnap, we're experts at fixing electronics and software product designs. Whether the design is stuck in the early stages of development or has been in production many years, we can help. With several years' experience in fixing electronics and software product designs, ByteSnap's engineering consultants can review your system and give you a straight answer on the best next steps. We will quickly analyze your project and advise on the best approach for rescue. We will also provide you with realistic delivery timelines.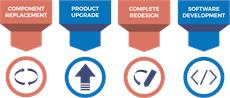 Need Help With Electronic Redesign Projects? Key components missing or hard-to-find? Product design in need of updating? Daunted by the thought of redesigning? At ByteSnap, we are experts at embedded electronics redesign. We provide a fast turnaround, while empowering our clients to maintain control and flexibility. We can support your team throughout your product redesign. Our expertise and resources cover: Replacing Obsolete or Hard-to-Find Components Product Optimisations Complete PCB redesign, based on improved product idea Software Development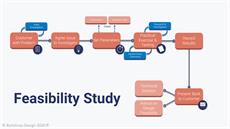 Feasibility Study Service | Electronic Design
WHAT WE DO ByteSnap can save you time and money through our electronic product Feasibility Study service. Our expert team conducts feasibility analysis through a set of pre-design activities. These are critical when defining a product specification and enables documenting of potential design challenges and risks. Up-front research can turn a good concept into a brilliant product! Whether you have pre-defined requirements for your project, or product ideas at a more embryonic stage, we are able to help. Our Feasibility Study service combines an innovative, brainstorming exercise with rational feasibility analysis and practical testing. This helps us to understand the product design, all under the umbrella of customer expectation, budget and financial viability, along with project deadlines & product lifecycle.
New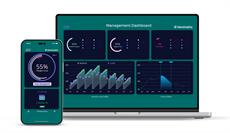 ISO 15118 Software Stack for EV Charging
Versinetic's ISO 15118 compliant software stack is specifically designed to meet upcoming protocol standards, ensuring your EV charging system is ready for tomorrow, today. It's a must-have for EV charging manufacturers aiming to stay ahead in the fast-evolving world of electric vehicles. Features: - Seamless EV Charging: This software stack facilitates a seamless, drive-up, plug-and-charge functionality, enhancing the user experience. - Compatibility with AC and DC Chargers: Whether you have standard or fast chargers, this innovative software stack will work with your system, ensuring comprehensive adaptability. - Integration with Versinetic's Modular Charging Blox: The ISO 15118 software stack forms a key part of Versinetic's adaptable Charging Blox, allowing it to cater to your custom requirements. - Runs on Versinetic's MantaRay Control Board: The software stack operates on the MantaRay control board, a smart charge point communications controller that supports both AC charge points and DC chargers using the latest communication standards. - Future-Proofed for Evolving Standards: The software stack is designed to meet future developments in charging technology and standards, ensuring your EV charging system stays relevant. Talk to the team to find out more.