JustPark
Stand P360
JustPark is the UK's favourite parking app. We help over 10 million drivers get closer to where they need to be by connecting them to our network of over 100,000 spaces. And thanks to our new in-car feature, they can now find parking on the move. Talk to us today about how we can work together.
Categories
Cashless Parking Solutions / Mobile Parking Payment Solutions / Smart Cards

Web apps & Mobile technology
Products
New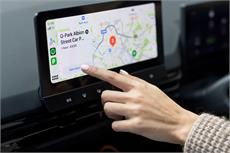 Reserve, pay & navigate on the move - all from your phone's voice assistant or your car's infotainment screen. From last-minute plans to late-night meetings - you can't always plan in advance. And now, you don't need to. With our brand-new feature, easy parking is right at your fingertips... At your destination, simply say "Hey Google, find parking on JustPark!" or "Hey Siri, find parking on JustPark!" to book the nearest available space through your voice assistant. Also available as an in-car app on CarPlay and Android Auto.