Scheidt & Bachmann
Stand P208
At Scheidt & Bachmann UK, heritage, technical know how and a dedicated 'Passion for Parking' are integral to becoming the leader in smart parking solutions for our clients. We manufacture hardware and software for car park access and revenue control systems, which are deployed across the airport, retail, healthcare, leisure & local authority sectors to name a few.
Categories
Access Control

ANPR

Asset Management

Automated Parking Systems

Cashless Parking Solutions / Mobile Parking Payment Solutions / Smart Cards

Electric vehicle charging

Parking Management Software

Parking Vouchers & Permits

Signage

Variable Message Signs (VMS)
Products
New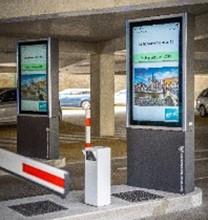 First impressions count! The entrance area of your car park is the first opportunity to connect with your customers. Thanks to our entervo.sign you can conveying promotional and important information right from when the customer enters the car park in a high-quality, informative way. It offers eye catching options with flexible information display designs or as a pure digital sign.
New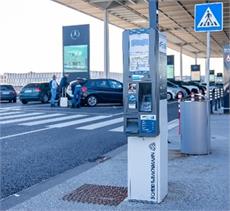 The entervo.pay cashless pay station is the easiest and fastest way for your customer to pay. As an operator, you no longer have to "dispose of" cash at great expense. Whether barcode ticket, QR code or license plate - everything can be processed, the pay station shows its full flexibility here.
New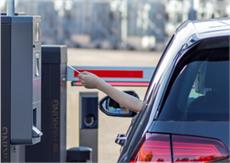 Ticketless are for the many, tickets are for a few! Our hybrid solution combines ticketless technology with a ticketed back up in order to provide higher-levels of system redundancy.
New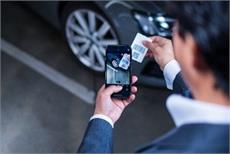 With the entervo smart web, you can enable short-term parkers to easily pay online. In the case of barrier-free systems, the payment can still be conveniently settled hours after leaving the garage. There is no need to install an additional app.
New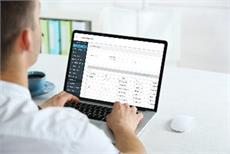 With entervo smart contract you can automate the process for your customers to apply and become a contract parker. The software as a service solution that supports you in customer contact, offers a self-administration area for customers as well as an administrator area. The car park owner/operator can showcase a range of contract parking packages and their associated price(s).
New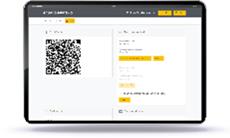 Your customers can easily and quickly register just once via your website for this digital service. All they need to do is enter their e-mail address, create a password, add their preferred credit/debit card details and if you are opting for license plate recognition, to add their license plate number. Customers pay according to the rate you desire for the length of time that they've parked (or stayed). There is no need to go to the automatic pay station. Pay-as-you-go at it's finest.