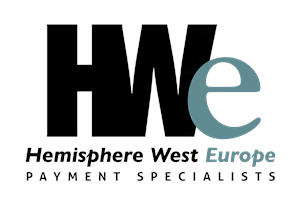 Hemisphere West Europe Ltd
Stand P242
HWE are a leading UK stock holding distributer and a trusted partner for many reputable payment terminal manufacturers, including: Ingenico, Feig, PAX, Miura, OTI, WH Munzprufer, Astrosystems and Thales. HWE partner and distribute multiple payment gateway solutions, as well as maintaining strong relationships with acquirers.
Categories
Ticketing & payment systems
Products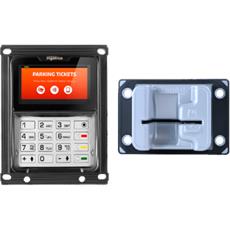 Ingenico SELF 7000 & 8000
The SELF 7000 & 8000 configuration allows easy and secure integration of cashless payments into self-service solutions, while providing an intuitive consumer experience through an easy-to-use interface. Designed for outdoor and extreme environments, the SELF 8000 (Combined PINpad & Contactless) boasts IP65 and IK10 rating while the SELF 7000 (Insert card reader) has IP44 & IK10+ rating. The SELF 7000 & 8000 configuration is the first self-service configuration to be PCI PTS v6 certified. The in-house hybrid reader entry mouth is secured by RGB LEDs, metal shutter & a sensor, while the PIN entry device includes a presence detector to detect skimmer insertion.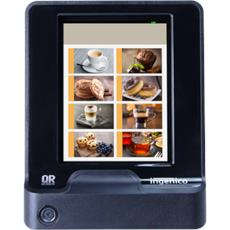 Accept alternative QR code based-payment thanks to its embedded camera (option) Improve the customer experience with best-in-class features such as color screen, camera and sound alert Simplify solution integration, operation and scalability Part of the Self series, the SELF 2000 is the best-in-class secured contactless terminal, which has been designed to growth your self-service business (vending, EV charging…).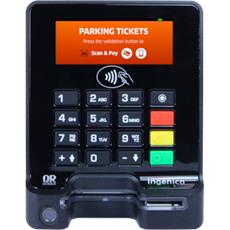 The Ingenico SELF 4000 is a compact, engaging and scalable all-in-one payment solution for your self-service indoor and outdoor kiosks. Accept all payment methods including magstripe, EMV and NFC/Contactless and QR codes Easily integrate cashless payment in self-service indoor kiosks Offer the best-in-class self-service solution with color screen, camera, sound alerts and additional support for visually impaired people Simplify solution integration, operation and scalability Part of the Self series, the SELF 4000 is an "all-in-one" device that brings secure payment acceptance to vending machines and kiosks.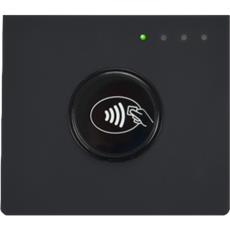 OEM Terminal for Contactless Payment With multiple deployment options, the cVEND contactless reader is placed perfectly to operate anywhere in the unattended space. The cVEND Plug, Box/Box+, PIN and Plug Modular allow the reader to be used in various environments such as parking, public transportation, access control, vending, amusements and more. Designed for contactless open loop credit cards for seamless on-the-go payments, it can also comfortably handle closed loop card systems with flush integration into kiosks, on-board computers and other devices. The cVEND is built on a flexible secure Linux platform to develop own applications and incorporates a low power standby mode for solar powered solutions. PCI 5.1 and EMVCo approved.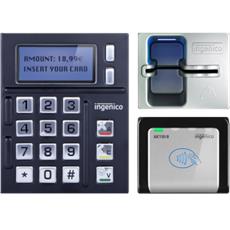 Ingenico iSelf Series products for Contact and Contactless unattended payment transactions. The iSelf Series allows easy and secure integration of cashless payment into self-service businesses, while providing a simple consumer experience through an easy-to-use interface. It comprises of three hardware components – iUP250LE, iUR250, iUC150b.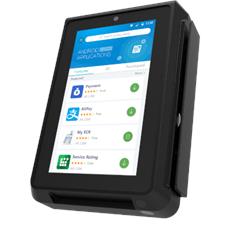 The PAX IM30 is designed to increase sales, implement security, and be impervious to environmental damage. It combines all the cool benefits of Android with the robustness of an unattended product, so you can generate new revenue streams in any self-service enviroment. Easily integrated into all self-service kiosks and meets EVA standards, it is ideal for parking, public transport, petrol stations, Click and Collect, EV-charging and vending machines. IM30's large touch screen delivers the best viewing experience at all angles and all hours of the day or night. The autopowered screen turns on automatically when customers come near, saving energy and improving durability.