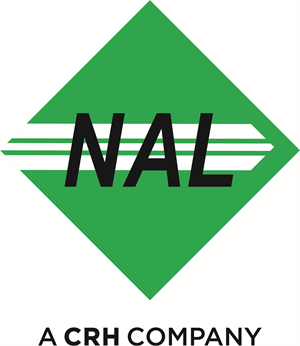 NAL
Stand F10
NAL is a specialist manufacturer and supplier of a wide range of infrastructure products. Established in 1996 NAL made an immediate impact in the highways industry with the innovative Retention Socket. Since then, our range of products have grown and developed to simplify and reduce installation and maintenance costs involved in Traffic Signals, Street Lighting, Signage and Street Furniture Installations.
Categories
Barriers / Bollards / Flow Plates

CCTV / Surveillance / Tracking

Safety barriers

Education / Training

Electric vehicle charging

Electronic Toll / Traffic Management Systems

Groundworks / Ground Engineering

Highway Infrastructure

Surfacing, Repairs and Maintenance

Traffic Calming / Lane Separators

Lighting

Loops / Sensors / Detection

Passive Safety / Crash Friendly Products

Paving / Footways

Retro Reflective Materials

Signage

Signalling and Control

Speed Reduction / Traffic Enforcement

Street Furniture

Traffic Control & Monitoring

Traffic Detectors

Traffic Safety Products

Variable Message Signs (VMS)
Products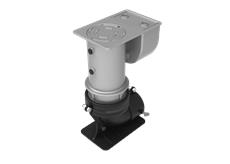 Duckfoot Bend Retention Socket
The NAL Duckfoot Retention Socket system is a range of fittings designed to secure all types of directly cabled illuminated street furniture, enabling easy removal after impact simply with a key and a spanner. The Duckfoot Retention Socket is manufactured with a one-way duct bend offering a 360-degree swivel and cable entry through the base of the post.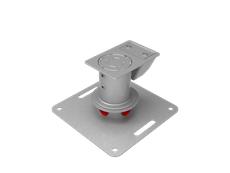 Shallow Foundation Retention Socket
The NAL Shallow Foundation Retention Socket (or "Bridge Deck")is manufactured with a strengthening plate, and four bottom entry cable and duct access points. These Retention Systems are suitable for both illuminated and non-illuminated street furniture which are being installed in sites with severe depth restrictions, such as on top of bridge membranes, cellars, existing utility ducts/pipes, archaeology interests and your specific application.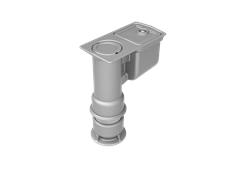 Non-illuminated Retention Socket
The Non-Illuminated Retention Socket is manufactured with a flat base and has the ability to be shortened on site. It is suitable for any type of non–illuminated street furniture such as bollards, signposts, seating, railing, litter bins, barriers, cycle stands, bus stops and your specific application.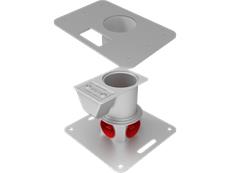 Providing a universal foundation for all EV rapid and ultra rapid charge units, this system incorporates the NAL Retention Socket. It is available with a range of adapter plates to fit bespoke designs and accommodate manufacturer-specific units.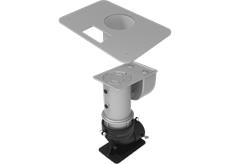 Created to simplify the cabling and installation process whilst future-proofing all installations, the NAL Fast Charger Foundation is a universal system that utilises a standard NAL Retention Socket, which can be installed at the civils stage and sealed until required. Dispensers can be surface mounted by installing the manufacturers' specific adapter plate into the Retention Socket and then bolting the dispenser to the plate or installed directly.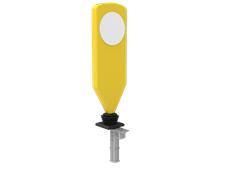 Keep Left Bollard Adapter Plates
NAL provides an innovative solution for installing all types of non-illuminated, solar and ELV Flexible bollards. These particular types of bollards are usually located in highly vulnerable locations which are prone to repeated knockdowns. With the NAL Retention Socket foundation and Adapter Plate, a bollard can be replaced within minutes simply with a key and spanner, eliminating the need for disruptive and costly traffic management.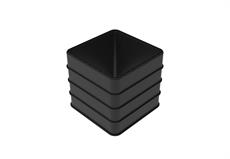 The STAKKAbox™ system is a range of polypropylene preformed twin-wall modular access chambers. They have been developed for use in both footway and carriageway installations and are capable of withstanding vertical loads over 40 tonnes without the requirement for any structural support.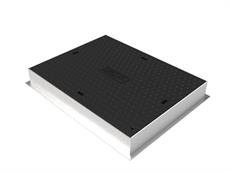 NAL Composite Covers are lightweight and manufactured from glass re-enforced polyester resin. They feature a non-slip tread pattern to the surface side which exceeds a slip resistance value (SRV) of 80 and are produced in 12.5 tonne (B125) and 25 tonne (C250) vertical load capacities.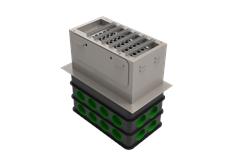 The Controller Cabinet Base is manufactured to suit all standard UK and European traffic signal cabinets. Each gland tray provides up to 70 stepped grommets suitable to seal 2 to 20 core SWA cables. Pre-drilled castellation bars provide stability for all incoming cables.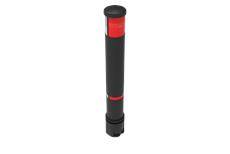 The X-Last Standard range of non-illuminated impact bollards is made from a unique polymer, making them highly resistant yet flexible and able to rebound to full strength following multiple impacts. Having undergone and passed extensive independent pedestrian and vehicle impact tests, these innovative bollards are classed as the safest, most durable and maintenance-free bollards available.
Videos
Shallow Foundation Product Video
NAL Shallow Foundation Product Video
Duckfoot Bend Product Video
NAL Duckfoot Bend Product Video
Non-illuminated Product Video
NAL Non-illuminated Product Video
X-Last Bollard Product Video
X-Last Bollard Product Video
EasyWynd Product Video
NAL EasyWynd Product Video
How To Store Pedestrian Plug
How To Store Pedestrian Plug