Buchanan Computing
Stand A1
The UK's foremost provider of software, web-based & standard GIS, IT hosting (via our private cloud) and associated training and consultancy services for traffic and highway engineers and the police. Market leading systems include ParkMap (traffic order management), AccsMap (road collision analysis and processing), SignPlot/SignLoad (traffic sign and structure design) and TraffWeb (Internet mapping).
Categories
Asset Management

G.I.S / Digital Mapping

Education / Training

Signage

Traffic Order Making & Management
Products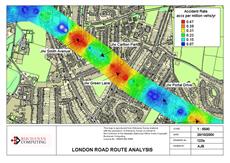 AccsMap is a map-based road casualty analysis system developed specifically for the UK. It is a comprehensive input, reporting, analysis and validation system for road accidents, enabling data to be viewed and interrogated on a map background. AccsMap is able to provide full STATS 21 validation with Department for Transport (DfT) exports and the justification of safety camera sites.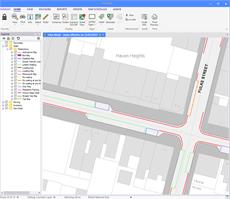 ParkMap is the UK's leading solution for providing local authorities with an accessible map-based inventory of parking and moving traffic regulations. Integrated with this are full facilities for the order making process, to aid productivity and keep the permanent records updated. ParkMap has the functionality needed to manage and communicate a regularly changing set of traffic orders.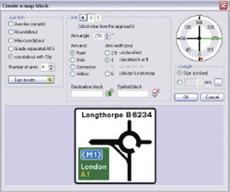 The UK's leading traffic sign design software comes with built-in state-of-the-art structural design and doesn't need an expensive CAD system. SignPlot is the only system to fully automate the layout and spacing rules of the Traffic Signs Regulations and Traffic Signs Manual. It covers all the signs introduced in the 2016 TSRGD, such as those for temporary lane closures, 'tiger tails' and lane bifurcations, and the new options for parking plates. SignPlot has an amazing tool that automates pretty well everything about direction signs: destinations, mileages, panels, patches, symbols, arrows, route numbers and any regulatory or warning signs shown on them. SignPlot makes sign design quick, accurate, colourful and economical for both new and experienced designers.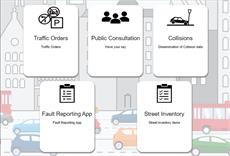 Traffweb is a data portal, providing live access to published data through any standard Internet browser. - Simple to use, fast and configurable - Specialist modules for highways include traffic orders, signs, markings, road accidents and consultation - Serves up information rich data in an easy to understand format - Data remains owned and controlled by its originator - Cost effective and efficient