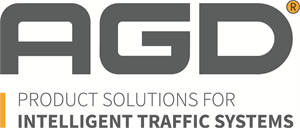 AGD SYSTEMS
Stand D12
AGD makes easy-to-integrate, globally compatible ITS (intelligent traffic systems) product solutions designed to help create safer, greener, more efficient traffic and transport environments. AGD is one of the UK's most successful manufacturers of ITS products, delivering solutions for Smart Cities, Smart Highways and strategic transport initiatives around the world.
Categories
Traffic Control & Monitoring

Traffic Detectors

Traffic Management, Enforcement & Control

Traffic Radar, ITS Radar, Radar Detection

Traffic Safety Products
Products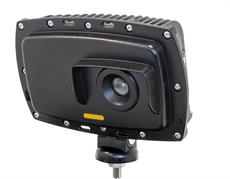 AGD 650 - Dual Zone Stop-Line Detector
The AGD650 stop-line detector is a smart, optical, dynamic environment detector that makes intersections and junctions more efficient by delivering robust vehicle detection data at the stop-line of multi lane approaches. With in-built artificial intelligence (AI) it is a high performance product that processes information on board. The new neural processing platform and sophisticated algorithms provides automated decision-making to provide ultra-reliable detection.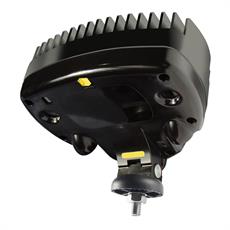 AGD 645 - Pedestrian Detector
A smart optical kerbside detector that delivers robust detection within larger 10m x 3m zones and is super-crossing compatible. Now with volumetric capability for accurate monitoring of the level of pedestrian occupancy in the wait zone. Advanced optics offer enhanced detect and reject, while the 645's IP capability means real-time video and cancelled demands data can be fed to control rooms, where zones can be adjusted remotely. Simple, safe configuration of multiple units with WiFi AGD Touch-setup.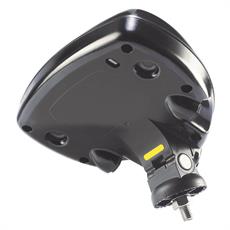 AGD 641 - Pedestrian Detector
Dual optical system The AGD641 pedestrian detector has been designed for the detection and monitoring of pedestrian and cyclists waiting to cross the road to ensure the crossing phase is only called when pedestrians or cyclists are present. The AGD641 is a replacement for the AGD640 Pedestrian Detector which has successfully been deployed on over 15,000 sites worldwide. The ground-up development of the 641 is a 3D stereo-vision optical system capable of detecting moving and stationary targets over a 4m x 2m zone. The 641 maintains class-leading shadow and unwanted object rejection.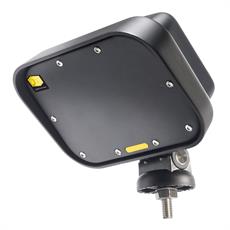 AGD 318 - Traffic Control Radar
A cost-effective single-lane loop replacement radar ideal for use on approaches to pedestrian crossings and junctions. The maintenance-free 318 is a smart alternative to wear-prone loops and magnetometers. Mounts on existing poles, easily integrates with controllers and uses WiFi AGD Touch-setup for simple, safe configuration. Now with the ability to detect stationary or queuing traffic – ideal for MOVA installations and other strategic applications.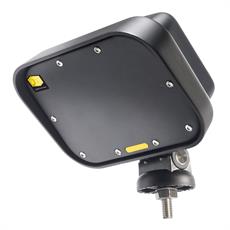 AGD 316 - Stop Line Radar
This product has been designed for the detection and monitoring of stationary vehicles at the stop-line of an intersection. The 316 FMCW radar operates in the K band at 24GHz. Approaching vehicles are tracked individually through the detection zone and will generate a detect state as they come to a stop.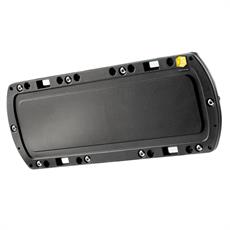 AGD 342 - Enforcement Radar
The 342 has been designed specifically to measure the speed and range of passing vehicles for enforcement purposes in multiple lanes. The radar is able to track up to eight target signals in both approaching and receding directions simultaneously. The radar offers fixed and mobile deployment options in conjunction with a host photographic based enforcement system.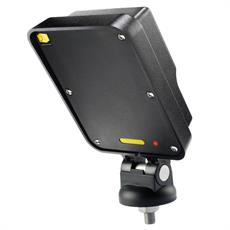 AGD 326 - Pedestrian Radar
This product has been designed for the detection and monitoring of pedestrians and cyclists crossing the road at signalled installations and other applications where the detection of moving pedestrians is required. The 326 allows optimisation of the crossing phase, giving back more green time to traffic. AGD Touch-setup provides safe, easy remote set up via a smart phone or tablet. Suitable for stand-alone use or deployment as the ideal combination with AGD641 or AGD645 kerbside detectors for intelligent, high-performance 24m wide crossings.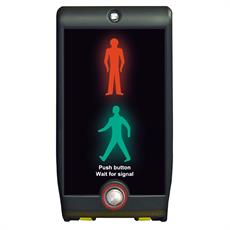 AGD 946 - Puffin Combined Signal
The 946 combined Puffin nearside signal and demand unit consists of a two legend signal (a red waiting man and a green walking man) and a Call Accepted Indicator with an illuminated push button to provide a one part solution for Puffin installations
Videos
AGD Systems Corporate Video Presentation
AGD System's radar & optical ITS product solutions hard hard to understand and complex to communicate to a difficult to reach audience. Their business was flat-lining. My strategic marketing plan evolved AGD from engineers of radar to providers of ITS (Intelligent Traffic Solutions) Product Solutions on a global stage