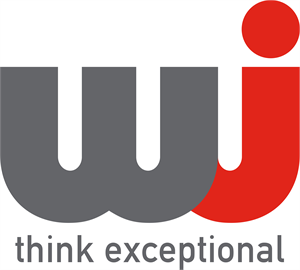 WJ Group
Stand H048
The UK's market leader in road markings, highway maintenance and ITS, working to Create Safe, Sustainable Journeys for Everyone. Founded in 1987, we have extensive experience and knowledge within the sector which enables us to work collaboratively with our clients to understand their needs and offer solutions that meet their objectives and deliver the highest possible value.
Categories
ANPR /Automated Number Plate Recognition/ Licence Plate Recognition

CCTV Surveillance & Tracking Technologies

Decorative Surfacing, Coloured Surfacing

Demarcation Studs

Highway Maintenance

Intelligent Transport Systems (ITS)

Joint Repair, Crack Sealing, Road Marking

Line Marking Machines

Refurbishment

Road Marking

Road Marking Equipment

Solar Powered Products

Traffic Radar, ITS Radar, Radar Detection

Traffic Safety Products

Asset Management

Central Control Room / Traffic Operations Systems

IT solutions For Traffic / Parking Enforcement & Control

Retro Reflective Materials Paints /Tapes

Security / Enforcement

Speed Reduction / Traffic Enforcement

Traffic Calming

Traffic Control & Monitoring
Products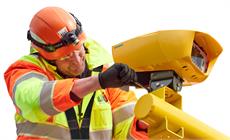 We are the exclusive partner of Siemens Mobility's SafeZone Temporary Average Speed Camera System. Temporary Automatic Speed Cameras at Roadworks (TASCAR) is an intelligent highway technology used to enforce mandatory speed limits by measuring distance over time to ensure your road networks remain safe for all road users.
Our solar generators deliver a renewable power source for our TASCAR, CCTV and Stopped Vehicle Detection solutions. Providing a low carbon alternative that also reduces the need for expensive and civils intensive cabling.
WJ Group deliver CCTV in temporary settings which incorporate the latest technology and utilise high-speed, pan-tilt-zoom cameras with long-range optimised infra-red that delivers HDTV 1080p with 32x optical zoom. These can be powered using our solar generators, reducing carbon, costs and the need for cables.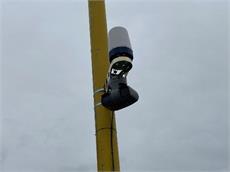 Stopped Vehicle Detection
WJ deliver a complete stopped vehicle detection system through road works. The solution features a long-range, 360°, high-definition radar that provides coverage over multiple lanes and can detect stopped vehicles within 10 seconds. The system is fully automated, and when a stopped vehicle is detected, a communication alert is immediately sent with a live feed from the closest camera so it can be quickly verified and located.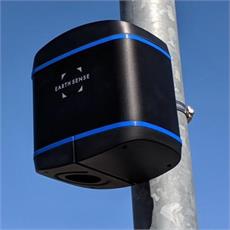 We install pollution sensors that can accurately measure: NO2 / NO / O3 / PM1 / PM2.5 / PM10 / CO / H2S / SO2 / Temperature / pressure & relative humidity. This can help you make decision about how traffic flows through your network.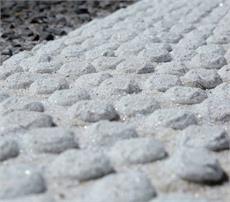 Weatherline Plus is a hot applied dot and line structured reflective road marking system specifically designed and formulated to provide the highest levels of performance and durability. It provides 225 mcd/lux/m² dry retroreflectivity and over 50 mcd/lux/m² wet night retroreflectivity – exceptional. Combined with its raised profile and expected 5 year life, it delivers a highly visible, and cost effective solution in dry or wet conditions.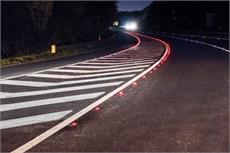 We install Clearview's SolarLite F Series Flush Road Studs, which delivers 900m forward visibility compared with 90m for standard road studs, increasing reaction time ten-fold. They also offer increased durability with an expected life in excess of 7 years.