CIHT
Stand J024
The Chartered Institution of Highways & Transportation (CIHT) provides strategic leadership and support to help our members develop, deliver and maintain sustainable solutions for highways, transport infrastructure and services that: • address the challenges of climate change • support the economy • help address societal inequalities • reduce environmental degradation • respond to a changing world www.ciht.org.uk
Product Launches
CIHT Learn CIHT Learn is our new, digital learning platform, designed to help you progress your highways, transport and infrastructure career by delivering the insights you need, when you need them, your way. It is a unique combination of online courses and other resources such as events, webinars, podcasts and case studies, personalised to your member preferences. Your CIHT Learn content is: * On point – created by leading industry and academic experts * Current – all courses have been created since 2021 * Bite-size – so you can learn when you have a few spare minutes * Digital – access it when you want, wherever you are, worldwide * Practical – helping you achieve more every day * Engaging – intuitive, highly interactive and visual * Linked to your CPD – and Professional Development Plan * Trusted – created and curated by CIHT, your professional body https://www.cihtlearn.org.uk/#/dlp/dashboard
Categories
Construction Design / Civil Engineering

Consultants / Research / Planning

Highway Infrastructure

Highway Maintenance

Infrastructure System Integration

Intelligent Transport Systems (ITS)

IT solutions For Traffic / Parking Enforcement & Control

Magazines

Maintenance

Street Furniture

Traffic Calming

Traffic Order Making & Management

Transport Consultants

Winter Maintenance
Products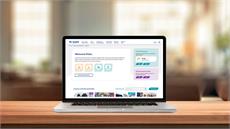 CIHT Learn is our new, digital learning platform, designed to help you progress your highways, transport and infrastructure career by delivering the insights you need, when you need them, your way. It is a unique combination of online courses and other resources such as events, webinars, podcasts and case studies, personalised to your member preferences. Your CIHT Learn content is • On point – created by leading industry and academic experts • Current – all courses have been created since 2021 • Bite-size – so you can learn when you have a few spare minutes • Digital – access it when you want, wherever you are, worldwide • Practical – helping you achieve more every day • Engaging – intuitive, highly interactive and visual • Linked to your CPD – and Professional Development Plan • Trusted – created and curated by CIHT, your professional body Course content Courses cover professional development and technical subjects – below are the initial courses with 2-3 new courses a month to follow Online Courses • Banter in the Workplace • Equality, Diversity and Inclusion • Preparing for a Professional Review – Engineering • Professional Ethics • Working with the Bribery Act • Carbon Literacy introduction • Carbon Literacy accounting • Cyber Security • Sustainable Transport – introduction • Sustainable Transport – Planning for cycling To help explore CIHT Learn, we are offering several complimentary courses – please login, look around and let us know your feedback.
Videos
Chartered Institution of Highways & Transportation (CIHT) - About Us
Who are we? CIHT members plan, design, build, operate and maintain best-in-class transport systems and infrastructure. The Institution supports its members' professional aspirations by providing routes to professional qualifications, networking opportunities and professional development events. CIHT also works to promote the importance of the transportation industry to government and society.
Become a CIHT member: Joining a Professional Body has never been more important
Becoming a member of a professional body has never been more important Whether you're starting to plan your career in transport, or already on the journey, joining the Chartered Institution of Highways and Transportation can help you reach your destination. Take the first step and find the right membership for you
CIHT Learn
CIHT Learn Learning is about to get a lot easier and more convenient for you. CIHT Learn is our new digital learning platform, created to help you succeed in your highways and transportation career by delivering the insights you need, when you need them, your way. https://www.cihtlearn.org.uk
CIHT Qualifications
Become professionally qualified with CIHT Professional qualifications improve your chances of career progression. They're a measure of skill and knowledge, and show dedication to personal development. Whatever stage you're at in your career, and no matter what your academic background, the Chartered Institution of Highways and Transportation can support your development needs. Our understanding of the industry makes us the professional institution of choice for those working in transport infrastructure. We are well-known both nationally and internationally and are highly regarded across the public and private sectors. By choosing to gain a professional qualification with CIHT, you will receive support and guidance tailored to people working within the transport sector. This includes: mentoring, local CPD opportunities, comprehensive guidance notes, opportunities to attend professional review workshops, and CIHT staff available to answer your questions. Whether it's highway or traffic engineering, road safety auditing or transport planning, there are a range of qualifications you can gain with CIHT. Including: Chartered Engineer (CEng) Incorporated Engineer (IEng) Engineering Technician (EngTech) Chartered Transport Planning Professional (CTPP) Road Safety Audit Certificate of Competency (CoC) If you want to know more about how we can help you to improve your career prospects, just visit www.ciht.org.uk/education