Lakeside Group
Stand G020
15 year reflective material warranties, 10 year dew resistant films and market leading digital print solutions are 3 great reasons to stop by our stand and have a chat. Meet with our in-house printer engineer and discuss how we are able to provide industry leading support for sign manufacturers.
Categories
Retro Reflective Materials Paints /Tapes

Road Signs

Signage
Products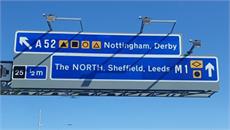 Avery Dennison OmniCube T-11500 is an R3C omni-directional micro prismatic film that incorporates tiles of full-cube microprisms arranged in multiple orientations. This "Smart at Every Angle" feature provides confidence that all signs will perform with uniform visual reflectivity at all sign face orientations. OmniCube is approved for use on the TrafficJet printer which carries an industry leading 15 year warranty and full CE/UKCA accreditation.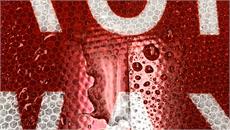 Avery Dennison OL-1200 (dew-resistant film)
A premium clear overlay film designed with a special coating to prevent the formation of water droplets on the surface of finished signs. It was developed to add additional protection for signs used in climates with high humidity along with temperatures just above freezing. OL-1200 protective overlay also offers UV protection to extend the life and performance of signs.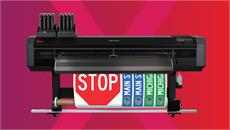 TrafficJet Digital Print System
The Avery Dennison TrafficJet Print System is the No. 1 selling, most accepted digital traffic sign printer for specification-compliant and warranted traffic signs around the globe. We are proud to be the only approved UK reseller of the TrafficJet digital print system and have invested in our own in-house engineer to provide maintenance and technical support to our TrafficJet customers.