Messagemaker Displays
Stand F021
An innovative and collaborative LED signage supplier, providing solutions for temporary traffic management, traffic calming, data collection, hazard warnings and informational applications. The range varies from Mobile VMS and VAS to fixed VAS, lane control signs and bespoke traffic signage.
Categories
Intelligent Transport Systems (ITS)

Road Signs

Solar Powered Products

Speed Reduction / Traffic Enforcement

Traffic Calming

Traffic Control & Monitoring

Traffic Management, Enforcement & Control

Traffic Radar, ITS Radar, Radar Detection

Traffic Safety Products

Traffic Signalling & Control Devices

Variable Message Signs (VMS)

Vehicle Activated Signs
Products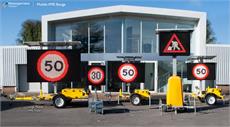 Mobile Variable Message Sign (Mobile VMS or Trailer VMS) are an easily mobile and flexible way to communicate messages, alerts, and warnings by the roadside. Ideal for informing road users of temporary roadworks, changes in traffic flow, or upcoming events in the area. The full colour Variable Message Sign (VMS) provides an excellent high resolution for messaging that is clear and legible to all road users, with the ability to display text, symbols, and graphics. Every trailer is fitted with GPS tracking and is provided with an easy user-friendly control interface to instantly and remotely update the messaging displayed.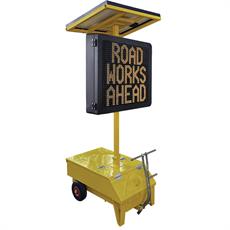 Variable Message Signs with the added benefit of being fully portable and trackable. Ideal for informing road users of temporary traffic information in the area. Both the base and the sign have GPS tracking which can be tracked from any internet device. The sign also benefits from a 4G modem for instant messaging updates.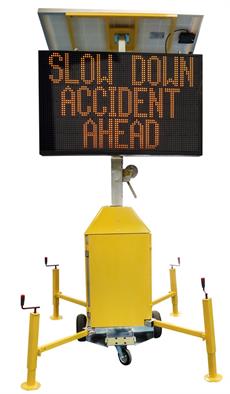 NEW to our Mobile Signage Range is the Smart VMS Tower, our intelligent, easy-to-transport alternative to a VMS Trailer. VMS (Variable Message Signs) are used all over the UK's highways network due to their benefit of being able to display custom information at the touch of a button. The Tower Unit is the ideal solution for displaying messages where space is at a premium. Its small footprint means that not only does it take up less room at the roadside, but is also much easier to transport and deploy than traditional VMS products. The Tower Unit comes with a solar panel, full GPS Tracking as standard, and a 4G modem in the VMS to enable instant messaging updates. It's also available with a high-power battery charger capable of charging up to 4 batteries simultaneously.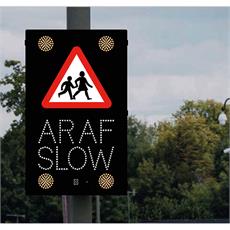 With road signs in Wales being bilingual with English and Welsh, why should LED road signs be any different? Messagemaker Displays have created standard and bespoke signs to cater to the bilingual road signs of Wales.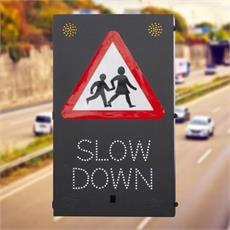 Vehicle Activated Warning Sign
Introducing the latest addition to the Messagemaker Displays range; the Vehicle Activated Warning Sign. This sign acts as an advanced warning to motorists of approaching hazards, with an interchangeable, eye-catching reflective TSRGD signs such as 'Traffic Lights Ahead', 'Children Crossing' and more. It also includes four flashing beacons and 'SLOW DOWN' message, displayed in white LEDs. The Vehicle Activated Warning Sign is ideal for collision prevention and traffic calming and can be pre-configured with the desired trigger speeds and settings.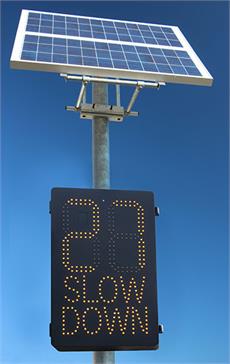 Vehicle Activated Speed Sign
Speeding is a nationwide issue that causes increased accidents, noise pollution, and air pollution. Vehicle Activated Speed signs are popular traffic management solutions in reducing vehicle speeds to create safer and cleaner roads. Messagemaker Displays offers a wide range of LED road safety signs. n this range there are 3 main types, ideal for Parish Councils, Town Councils, Industrial estates, Car Parks, and more. Use the tabs above to explore the 3 types of signs and speak to the team who can take you through all the options to find the best solution for your needs.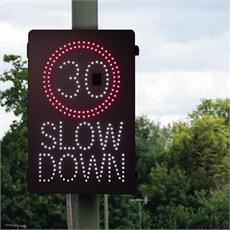 Many urban areas in the UK are seeing the usual 30mph speed limit drop down to 20mph to improve traffic flow, decrease traffic collisions and improve pollution. Using A TSRGD compliant design, this is a simple and cost effective, traffic monitoring device to aid traffic calming, ensure public safety and reduce accidents. All our Vehicle Activated Signs are held in stock and are available for UK delivery within just 4 working days of purchase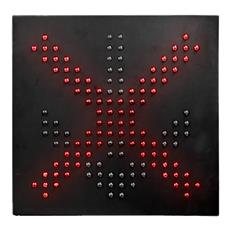 The daily operation of highway tunnels, toll crossings, ferry terminals and motorways involves lane management to control the thousands of vehicles passing through every day. Lane control cross arrows are a worldwide popular way of controlling such things as motorway lane closures, and vehicles ferry boarding. Lane Control Cross Arrows are variable message signs which switch between a red cross, to indicate a closed lane, and a green arrow to indicate the open lane(s). These highly visible signs are an essential and simple way of managing traffic.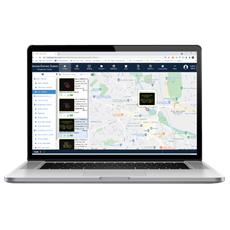 RCS-VMAS Management Software
Introducing the innovative Remote Connect System from Messagemaker Displays, an essential tool for monitoring and content updates. With this system you can remotely activate/deactivate the device alongside having the ability to check battery levels and which message is being displayed. You will also have the ability of scheduling messages and saving messages for future use. Not only does this system have a wide range of possibilities; it is also user friendly.