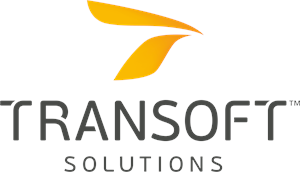 Transoft Solutions UK
Stand F055
Transoft Solutions UK creates design solutions for traffic management and landscape design.
Categories
Software

G.I.S.

Highway Maintenance

Intelligent Transport Systems (ITS)

Lighting

Passive Safety / Crash Friendly Products

Road Marking

Road Signs

Street Lighting

Traffic Signalling & Control Devices
Products

AutoTURN™ is used to confidently analyze road and site design projects including intersections, roundabouts, bus terminals, loading bays, parking lots or any on/off-street assignments involving vehicle access checks, clearances, vehicle tracking and swept path maneuvers

The UK's leading road traffic collision (RTC) analysis software, KeyACCIDENT enables you to identify RTC clusters and detect possible patterns of causation. It has both a database and data entry module for effortlessly managing RTC data, and can generate more than 50 statistical and narrative reports.

KeyLIGHTS is a highway lighting software package for creating working drawings of proposed highway lighting schemes. It includes its own illuminance calculation engine, a Roadway design tool, and a fully integrated Highway Power Calculation (HPC) module. KeyLIGHTS also provides for you to design all the civil works for the installation of your street lights. With full support for BIM and 3D meaning you can now share the data rich designs with other software such as Navisworks or maintenance inventory.

KeyLINES is a UK and Irish road marking software package which allows engineers to produce road markings and traffic management drawings easily in AutoCAD. It calculates costs and provides a 3D driver's eye view. The markings in KeyLINES' library fully comply with both the Irish and the United Kingdom's Regulations and Traffic Signs Manuals.

KeyOSC ('Ordnance Survey Companion') Mapper is an application providing an easy way to access Ordnance Survey GB mapping in AutoCAD, with performance akin to GIS systems. Connect directly to the online OS Data Hub or to your own locally managed, on-premises datasets. KeyOSC Mapper also provides simple plotting tools to help you build scaled outputs, and rotated views linked to a north point.

KeyPOST is a standalone sign structure software program that provides for the design of sign installations. It can also be used in combination with our leading KeySIGN sign face design software. Whilst many will use the AutoPost feature that suggests the most economical structure, it can also be used to test their stability against the effects of wind loading by providing for existing structures to be modelled and tested, for example for additional or replacement signs.

KeySIGN is an AutoCAD add-on, road sign design software package allowing you to create road signs in a simple-to-learn design suite for both the United Kingdom and the Republic of Ireland. Using fully compliant transport fonts and symbols, your designs will be automatically drawn to industry standards. The layouts can then be fine tuned to ensure they are both readable and aesthetically pleasing.

The UK's favourite traffic signal design software, KeySIGNALS enables engineers to produce traffic signal design drawings in AutoCAD. Utilising a large library of symbols, you can draw, label and configure detailed traffic signal design plans quickly, ready to be printed to any scale. It also quantifies costs.