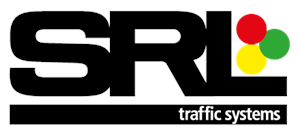 SRL Traffic Systems
Stand B010
SRL is the UK & Ireland's leading innovator, manufacturer and supplier of traffic management products and solutions to hire and buy.
Product Launches
SRL FIRST TO LAUNCH SCALABLE TRAFFIC MANAGEMENT SOFTWARE TO MOBILE HIRE MARKET SRL has become the only mobile ITS hire supplier to provide local authorities with a scalable traffic management software platform. The platform enables the growing number of customers already using it to manage their permanent systems, to efficiently integrate compatible mobile equipment within their networks and in future, to expand and adapt the range of products, between which data may be shared. Until now, SRL's customers managed their VMS via SWARCO's Zephyr sign management software. SRL is moving to SWARCO's newer Sign Manager solution, which enables urban traffic managers to integrate mobile signs within their permanent UTMC networks and so coordinate their entire fleet more efficiently. Sign Manager is part of SWARCO's MyCity modular scalable urban mobility management software platform, which unites an array of different traffic management solutions.
Categories
Access Control Equipment

CCTV Surveillance & Tracking Technologies

Central Control Room / Traffic Operations Systems

Electronic Toll / Traffic Management Systems

Infrastructure System Integration

Intelligent Transport Systems (ITS)

LED's / LED Lighting

Over Height Detection

Plant & Equipment

Road Signs

Signage

Solar Powered Products

Speed Measuring

Temporary Traffic Lights

Traffic Control & Monitoring

Traffic Detectors

Traffic Management, Enforcement & Control

Traffic Order Making & Management

Traffic Signalling & Control Devices

Traveller Information Systems

Variable Message Signs (VMS)

Vehicle Activated Signs
Products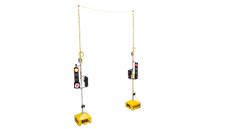 SRL's Urban64® intelligent temporary system is the first, and only, standalone temporary traffic light solution to feature permanent technology, enabling site bespoke layouts for the safe flow of vehicles, cyclists and pedestrian traffic during construction phases. It is the only intelligent temporary system to use MOVA (Microprocessor Optimised Vehicle Actuation), a sophisticated traffic control strategy, specifically designed to maximise operational efficiency of a junction.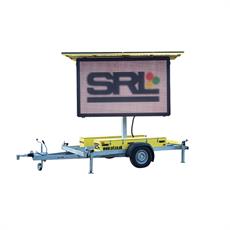 The largest in our range of three VMS Smart Signs, the HS Messenger provides unrivalled visibility from long distances and is perfect for messaging on high speed roadways as well as for large crowds and at main entrances and exits for vehicles. Perfect for informing pedestrians and motorists at large scale and long distance Electric powered height adjustment with 360° sign rotation Telescopic jacks for easy levelling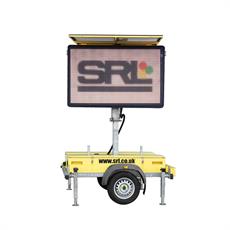 The perfect combination of size and impact, the Smart Messenger VMS is ideal for directing pedestrians and traffic, and, with its full colour display, it can provide branding and advertising options too. Ideal size for use as directing tool in and around events venues Simple to operate, easy to position and solar powered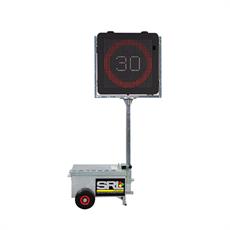 From speed limits to directions and logos, the Portable Messenger is our most compact smart VMS. Designed for limited space areas, the Portable Messenger fits neatly on and alongside pavements, walkways, and other high foot/traffic flow environments. Fully portable and programmable by the user Full colour matrix images, GPS security tracking and speed activation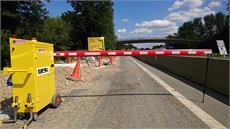 INSTABOOM Automatic Barrier
INSTABOOM, the UK's first solar/hybrid, instant deployment, work zone protection vehicle barrier, is now available to hire exclusively from SRL.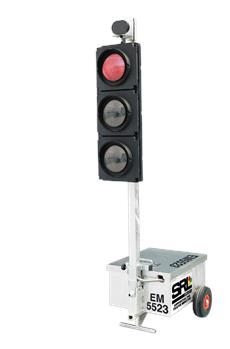 The SRL New Eurolight® Standard Portable traffic light. Key Features Cableless – up to 20 signals Pre-programmable start-up & shut-down mode All Red All off Green Time Extension Soft Start Detector Nudge on/off program 6 Weekday and 6 Weekend max set programs available Pre-programmable Shut-Off and Restart for use as part time signals Full UTMC control when used with the SRL portable UTMC master Dedicated UTMC on-site commissioning engineers Security, T bar locks, wrap around locks, Box lock (options) Remote monitoring of signals ** Remote monitoring of battery voltage ** Geofencing facility**
Videos
SRL VMS Smart Signs
SRL VMS Smart Signs
See Our Urban64® System in Action
SRL Urban64 Intelligent Temporary System