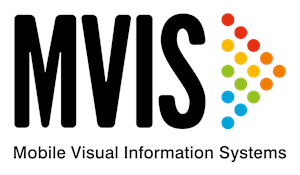 MVIS
Stand E020
Founded in 2012, MVIS are today the UK's most trusted supplier of trailer-based, solar powered technology such as Variable Message Signs (VMS), CCTV, ANPR and Data Collection solutions.
Show Deals
Place an order for hire at the show and get 1 weeks hire free on contracts that are a minimum of 4 weeks long.
Product Launches
COMPACT CCTV PORTABLE ENVIRONMENTAL SENSOR
Categories
ANPR /Automated Number Plate Recognition/ Licence Plate Recognition

CCTV Surveillance & Tracking Technologies

Display Technology / Systems

Highway Infrastructure

Intelligent Transport Systems (ITS)

IT solutions For Traffic / Parking Enforcement & Control

Plant & Equipment

Refurbishment

Road Signs

Signage

Solar Powered Products

Traffic Radar, ITS Radar, Radar Detection

Traffic Safety Products

Variable Message Signs (VMS)

Vehicle Activated Signs
Products
NTIS DATEX II Portable Journey Time Variable Message Sign Solution
Created in partnership with Highways England (HE), the NTIS DATEX II Portable Journey Time Solution generates real-time journey time information for road users using data from the National Traffic Information Service (NTIS). Pioneered by MVIS, the system was the first such solution to enable real-time journey time information from the NTIS to be displayed on portable variable message signs (VMS).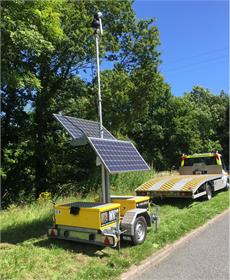 Solar Intelligent Platform (IP)
The Solar IP is a highly versatile and functional unit that offers users the ability to mount and power their technology, bringing portability to technology that is usually fixed due to power constraints. The Solar IP can be paired with any type of VMS, ANPR, CCTV, radar or contactless sensor.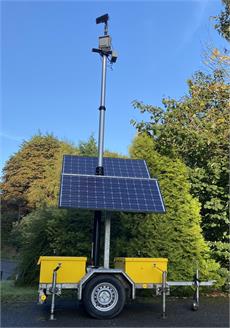 Portable IVD (Individual Vehicle Data) Radar
This portable traffic flow monitoring solution provides real-time traffic data on single and multi-lane highways and roads. Integrating the AGD 343 with the MVIS / Bartco UK Solar IP to grant portability and dramatically enhance road safety, capability and efficiency.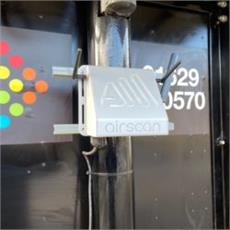 ITS Integrated Environmental Sensor
The ITS Integrated Environmental Sensor can be combined with any of our ITS solutions to offer clients the ability to monitor the external environment, producing a wide range of air pollution data that can be used to inform and direct on issues of air pollution safety.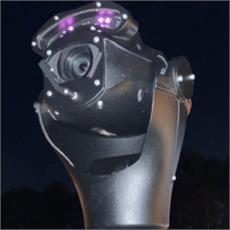 Portable CCTV (Low Light)
Our latest partnership with 360 Vision is one that sees the integration of their Invictus CCTV with our Solar IP, giving rise to a whole new groundbreaking low light solution. This new product boasts an incredibly clear picture and performs excellently in low light conditions.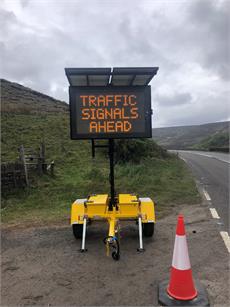 The VMS-A is one of our most popular units for traffic management applications in a range of industries. It is perfect for events, inner-city /urban works and roads with speed zones up to 50mph. The VMS-A is a trailer-based mobile variable message sign that boasts a stable and secure footprint and an industry-leading autonomous solar charging system, requiring no external power source to operate.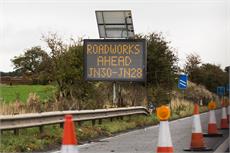 The VMS-C can be used on all roads – particularly where speeds are greater than 60mph. Versatile, easy to set up and operate and with a fully autonomous solar charging system, the portable VMS-C will operate continually under recommended operating conditions. It has a single plug and play controller that houses its leading technology offering a range of features and functions not available from any other mobile VMS.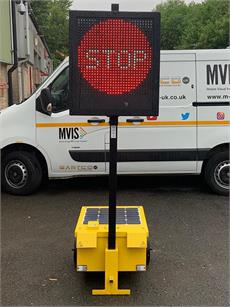 The HD Compact was the first of its kind, designed for use within work zones in order to improve safety and communicate information to the public. Developed in line with customer feedback and market research, the HD Compact offers the industry a lightweight, portable, solar powered message sign that features a dual colour (red and white) display.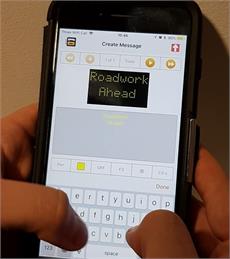 The new BartcoLive™ app means that wherever you are, you can now benefit from complete control over the messages displayed on any of your portable variable message signs (VMS), anywhere on the road network. Developed to enhance the efficiency of our ITS Solutions, this app is accessible from any Apple or Android smartphone or tablet. It enables traffic managers to search VMS asset lists and instantly update messages displayed – in direct response to the changing situation on the road network.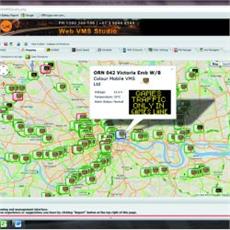 The Web Studio™ system supplied by MVIS is ideal for organisations that hire multiple signs including police forces, event managers, local authorities and traffic agencies This sophisticated technology saves travel time and costs by enabling the instant communication of traffic information from any internet enabled device including Apple and Android smartphones, laptops, iPhones and iPads. Users can view a map of their signs and zoom in, observe and adjust any number of signs in line with any developments on the ground.
Videos
MVIS | The Specialists in VMS
MVIS are specialists in the rental supply of portable, solar powered Intelligent Transport Solutions Founded in 2012, MVIS Ltd are today the UK's most trusted supplier of trailer-based, solar powered technology such as Variable Message Signs (VMS), CCTV, ANPR and Data Collection solutions. In conjunction with our sister company, ITS technology manufacturer, Bartco UK, our product range has been continuously developing since 2012 to meet changing legislation and market requirements, bringing numerous innovations to the market such as the Solar IP, that offers a trailer based solar power platform designed for integration with other technology.